The folks at the museum would like to wish everyone a Merry Christmas!!
Thank you all for your support; being it in membership, coming in to browse or take in an event this past season. We certainly had our challenges opening with COVID restrictions but thank goodness we have a great backyard and lots of enthusiasm from volunteers to be open. We are very grateful for having students, dedicated volunteers and of course all the visitors! We hope everyone continues to enjoy our museum and the many attractions it offers!
May you all have a safe and Happy New Year.
IN THE SPIRIT OF GIVING
Recently The Clinton Museum had a call offering a donation of a horse harness, worn by a horse during the construction of the Alaska Highway. The donor Rose Theobald was moving back to the UK and wanted to leave this in memory of her husband Eric Zeidler of Eagan Lake. Well this single offer bloomed into Rose donating the contents of her kitchen and living room to the Museum for our fundraising efforts. With her friends Gloria and Dave, museum volunteers Lillian and Peter along with Karen and her horse trailer, made the first load. More volunteers helped to unload in Clinton. The next day, Kevin from SUPERHERO MOVING & STORAGE in 100 Mile House donated his moving van and muscle to finish the move. Thank you to everyone for making this a success. Please watch for our yard sale in the spring.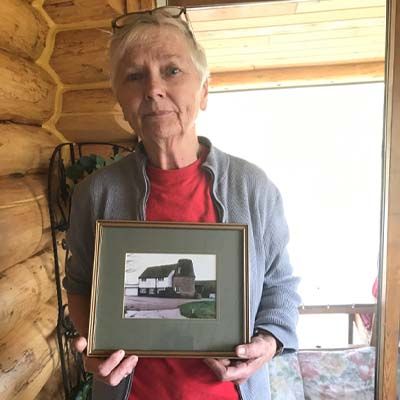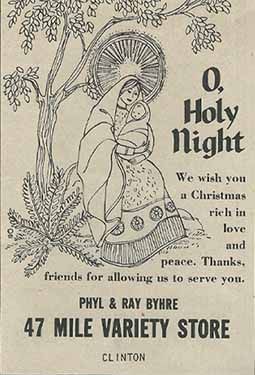 47 Mile Variety now the Health Center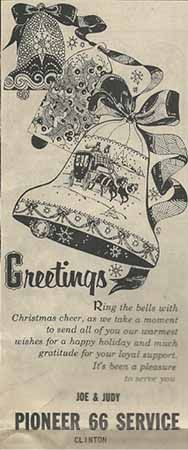 Joe and Judy still in town. Judy very instrumental in getting the Clinton Creek Estates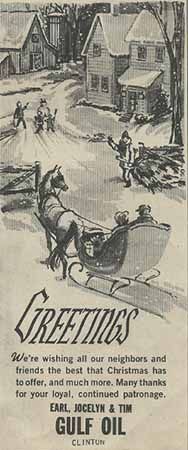 Earl and Jocelyn Cahill just moved into the Clinton Creek Estates and it is Earl's 95th birthday today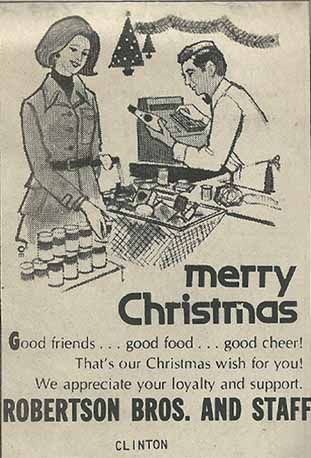 Robertson Brothers descendants paid to have the picture and frame replaced in Robertson Square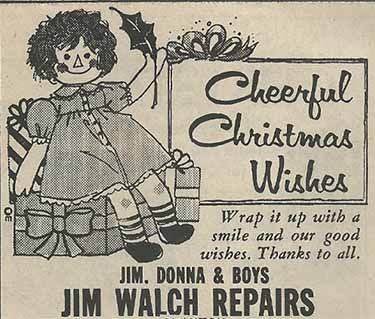 Jim and Donna Walch still in town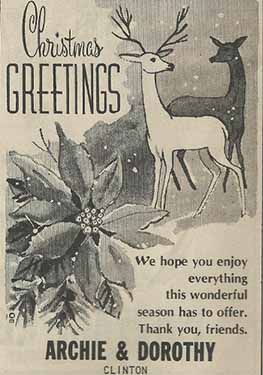 Archie and Dorothy Memorial fund donated $2500 for the Clinton Hotel Model mobile display