June 2021 Article - View in PDF format
Helen Cade's Museum Project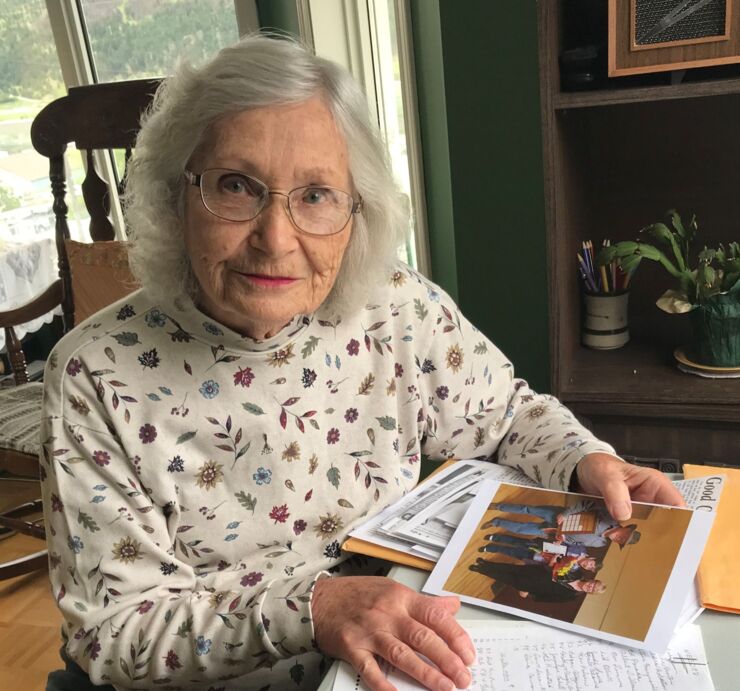 Senior museum member and long-time resident Helen Cade is assembling a record of Clinton's Citizen of the Year Award for the Clinton Museum. Helen's current project is in the working stage and she wishes to create an accurate record of the award, and a true account of people she has known here. This award started in 1972 and the intervening years have seen a lot of change.
Helen herself arrived here in 1952 from Ashcroft as a young teacher to marry rancher Charles Dougherty. Later she married Bud Cade.
Among many other details, she can remember when Clinton hosted three hotels including the original Cariboo Lodge, the Frontier Hotel and the famous Clinton Hotel. Each was destroyed by fire. (A mobile display for the model of the Clinton Hotel is currently underway by Museum volunteers with funding from the Archie and Dorothy McLaughlin Memorial Fund administered by the BC Interior Community Foundation).
Helen has been welcoming visitors and new volunteers with her warm and gracious presence at the museum for many years along with polishing the silver on our annual Museum clean-up days.
With this project, Helen hopes to preserve some of the history that individual citizen's have made to our Village over the past 50 years.
If you have any pictures of previous Citizen of the Year ceremonies, Helen would love to include them. Please contact her through info@clintonmuseumbc.org or call 250 459 2442.
DID YOU KNOW, THE CLINTON MUSEUM IS HIRING FOR FULL AND PART TIME EMPLOYMENT?
The positions funded by the Canada Youth Grant are available to persons younger than 30 years of age.
The Museum is preparing to open early in June. Please contact info@clintonmuseumbc.org, call 250 459 2442 or visit our website or Facebook pages.
---
April 2021 Article - View in PDF format
Black Smoke and All!
Clinton Museum volunteers have been busy revamping the Fire Arms display and updating the research and history on individual pieces. The secure exhibit contains deactivated examples from an era when guns were just another useful tool rather then the weapons of harm that Hollywood portrays them as.
Back in the day most Clinton household members were proficient in the safe handling, use and care of such helpful items. Explorers, prospectors and homesteaders throughout Canada relied on fire arms for procurement of meat and protection from predatory wildlife. In the museum collection are original bullet moulds, powder flasks, reloading equipment, a muzzle loader as well as hexagonal and octagonal barrelled beauties some of which exhibit such fine craftsmanship and engraving as to render them works of art.
We invite you to come and view these and other wonders when the museum is open.
Read "Ode to Clarence" in PDF format here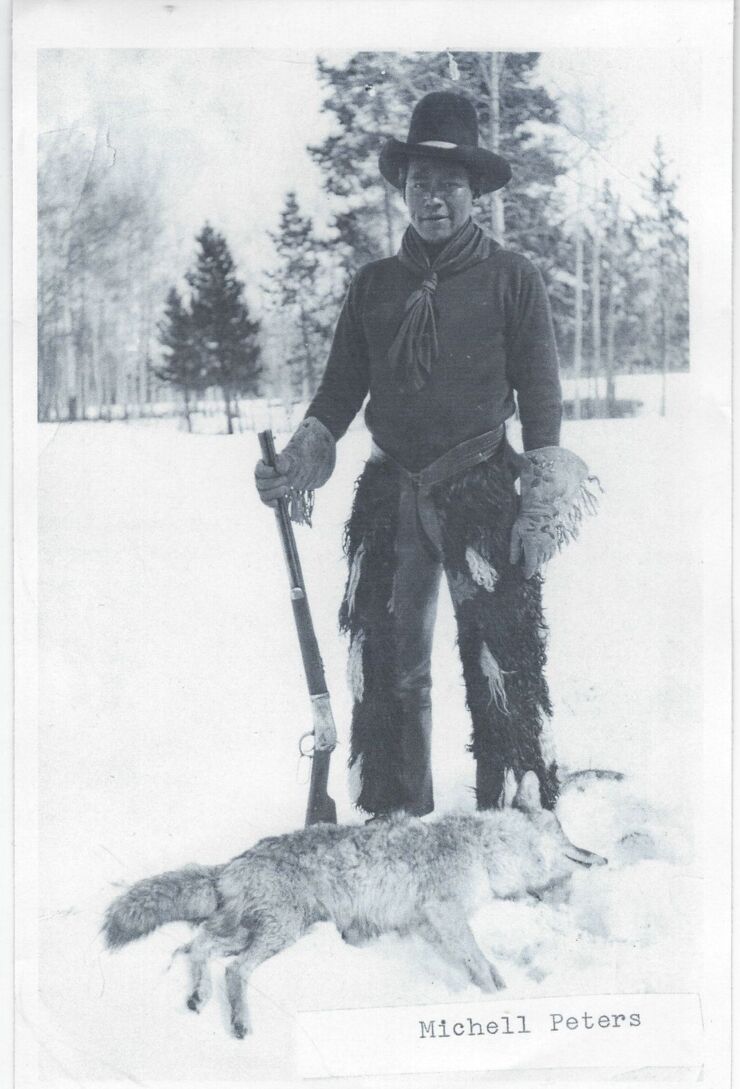 ---
March 2021 Article - View in PDF format
Summer Employment Provided
at
The Clinton Museum
Are you interested in the families and history of our area? Do you enjoy working with a team of like minded individuals in an accepting and inclusive atmosphere? If so, consider applying for summer employment at the Clinton Museum.
Canadian Citizens between the ages of 15 and 30 years will be eligible to apply. If you are a Permanent Resident or a person on whom Refugee protection has been conferred under the Immigration and Refugee Act, you are also eligible to apply.
With funding from Canada Summer Jobs, the South Caribioo Historical Museum Society plans to hire personnel to fill the positions of Cataloguer, Archive Assistant and Museum Technician. In order to understand cataloguing, artifact handling and artifact preservation, employees will initially work with a mentor and have written protocols to follow adhering to Workplace Safety and Copvid-19 practices.
As more information becomes available, it will be posted on the Clinton Museum website www.clintonmuseumbc.org or you can email info@clintonmuseumbc.org. Watch for future submissions in the Lariat and other local advertising. Messages will be answered if you call the museum at 250-459-2442.